MedBAN Info Day – Open calls for EU Blue Economy SMEs
19 April | 15h00 (CET) | Online, via Zoom
The MedBAN "Mediterranean Blue Acceleration Network" Consortium invites you to join us on our Info Day, on 19 April, at 15h00 (CET), online (through Zoom). If you are looking for funding opportunities for your innovative projects and want to learn more about our open calls and how to apply for them, register now!
The session, organised by the MedBAN project consortium, will give useful information on our two calls – one for innovation, training and twin transformation of businesses and one for internationalisation actions – and on how to apply for funding and for being a supplier. Furthermore, it will enlighten SMEs through a Q&A, where all participants can clarify questions regarding the projects and the funding.
Check the full programme below: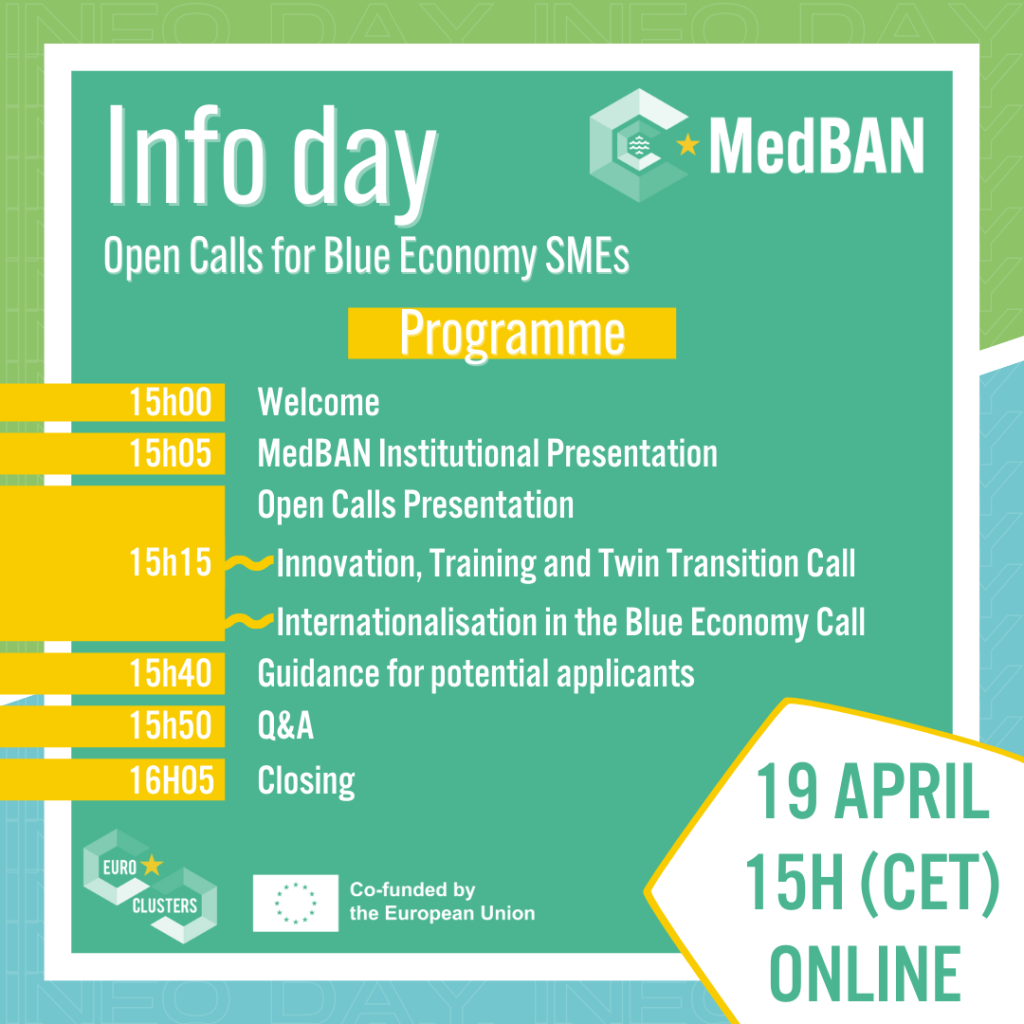 Register now here and join us through green and digital transformations in the Mediterranean!
Know more about the open calls: https://magellancircle.eu/project/medban-mediterranean-blue-acceleration-network/
Best regards,
MedBAN Consortium