Supporting Organization
Strategis – Maritime Center of Excellence, is a Private non-for-profit organization, incorporated under the laws of Greece, with a register number of EL 137714601000, according to general commercial registry, a TAX identification number EL997167831, a PIC# 917554720, was founded on Feb 1, 2016, and is represented by its legal representative Mr. Gregory Yovanof, President of the Board of Directors & Managing Director and Mr. George Marinakis, Treasurer of the BoD.
The Strategis-Maritime Center of Excellence established the Strategis – Maritime ICT Cluster in 2016 and serves as its Supporting Organization. The inaugural General Assembly where the founding members of the cluster signed an MoU for the establishment of the cluster was held on Dec 19, 2016.
Management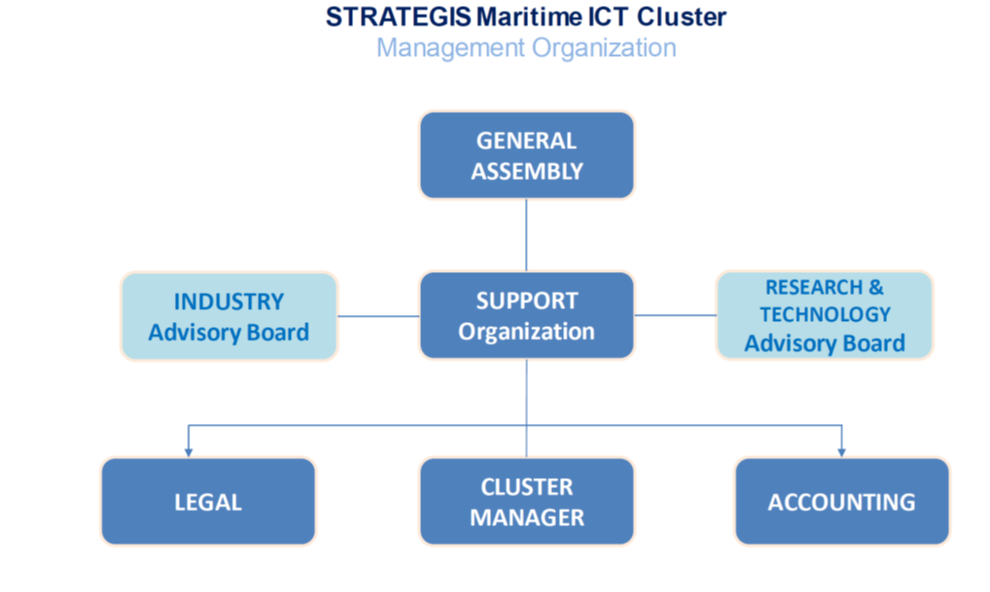 Dr. Gregory Yovanof currently serves as the Managing Director of Strategis Maritime Center of excellence, the support organization, and as Cluster Manager of the SMICT.
Dr. Yovanof is an expert in Digital Transformation and the Strategic Management of Innovation & Entrepreneurship at corporate level as well as in the context of Clusters of Innovation & the Regional Development.
An active member of the SEE Innovation Ecosystem, he provides mentoring, coaching and business consulting services to SMEs & start-ups on scaling-up business models; engages financial actors & helps SMEs in fund raising to finance new product development and early-stage entrepreneurship; and contributes to the internationalization of the Greek SBE business ecosystems.