MaQuaM ERASMUS+ Έργο για την Ναυτιλία & τον Παράκτιο Τουρισμό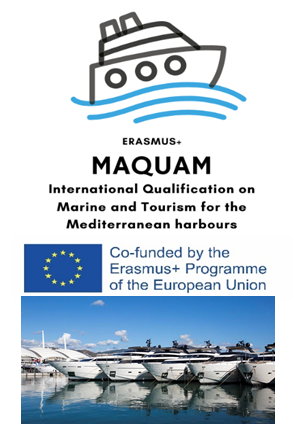 Η Strategis έχει πρόσφατα βραβευτεί με το έργο ERASMUS+, 2020-1-IT01-KA202-008459, MaQuaM «Διεθνές προσόντα για τη θάλασσα και τον τουρισμό για τα λιμάνια της Μεσογείου».
Το MaQuaM έχει στόχο την ανάπτυξη ανθρώπινου δυναμικού στον ναυτικό τομέα ευνοώντας την ενοποίηση μεταξύ των ναυπηγικών αλυσίδων παραγωγής, λιμένων και τουριστικών υπηρεσιών.
Συγκεκριμένα, το MaQuam θα αναπτύξει ένα πρόγραμμα με πιστοποίηση ECVET για την εκπαίδευση του επαγγελματικού προφίλ του «Διαχειριστή ολοκληρωμένων υπηρεσιών για τον ιστιοπλοϊκό και τον παράκτιο τουρισμό».
Συνεργάτες του Έργου
ECVET Πιστοποιημένο Πρόγραμμα
The MaQuaM program designs and develops an ECVET certified Education/Training program for Marina Managers with the focus on Yachting and Coastal Tourism. The pilot program is scheduled to be offered in 2022 free of charge to 20 un-employed & 10 employed people from Greece.