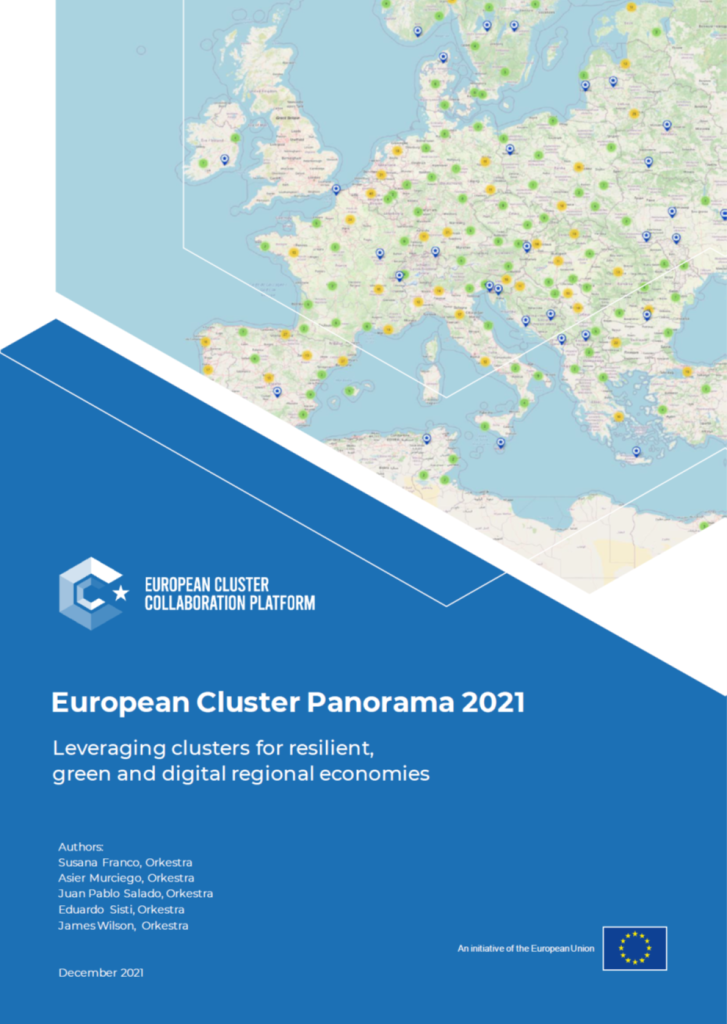 #StrategisCluster is delighted to be part of the ECCP cluster panorama of 2021.
The European Cluster Panorama report highlights the fact that #Clusters are key players for resilient, green and #digital regional economies across Europe!
There are over 1500 #clusters located in over 200 EU-27 regions. The #ECCP European Cluster Panorama 2021 report shows that clusters are:
Core economic actors
Almost 25% of total EU employment
Offer a range of services
The ECCP panorama report is based on comprehensive new data that can be navigated through the ECCP's mapping tool.
A key novelty is that it brings together, for the first time, statistical data on the regional clustering of economic activity in 88 standard sectors from Eurostat and 14 industrial ecosystems as indicated in the updating of EU industrial strategy, with detailed data on the presence and key characteristics of cluster organisations.
The European Cluster Collaboration Platform (ECCP) is the European hub for industry clusters.
It contains data on the characteristics of 8 different types of cluster actors that are currently able to profile themselves on the platform, alongside statistical data on sectors and industrial ecosystems for 201 regions.
Watch a video to see how the updated #ECCP features can support you to strengthen the European economy through collaboration [Learn more VIDEO].
#clustercollaboration #eccp #clusters